Pony Page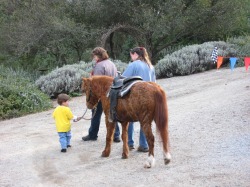 A young cowboy in the makin'.



---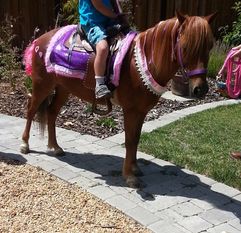 Samantha is 13yrs old and loves dressing up for birthday parties. She's a beautiful sorrel American Shetland Pony with a big heart!



---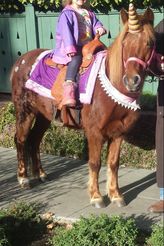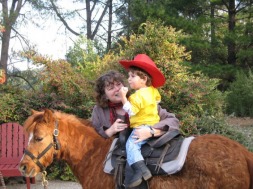 After getting to know Sam and feeling more confident by taking him for a walk around their yard, this 'lil cowboy decided it's time to ride!
---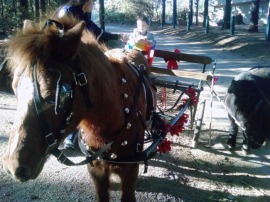 Sam took us out for a stroll on Christmas day, saying "hi" to our friends along the way. All hitched up and wearing our jingle bells, it felt like we were really in a sleigh!





---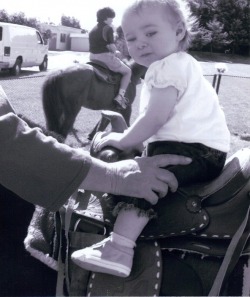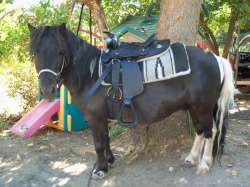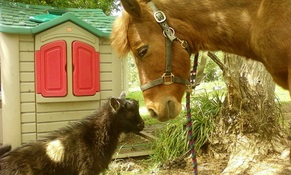 ---
Before you ride on out, be sure to give the pony below an apple and a good brushin'. He'll love you for it! Turn the volume up so you can hear him clip-clop, eat the apple & nicker.
Just click on the 'more' tab on the lower right hand side. Scroll your mouse around him and he'll follow it. Click on the apple and he'll follow that around, too. Then when you're ready to feed it to him, put it next to his mouth and click. Click on the brush and hold the button down as you groom or simply pet him to hear him nicker.